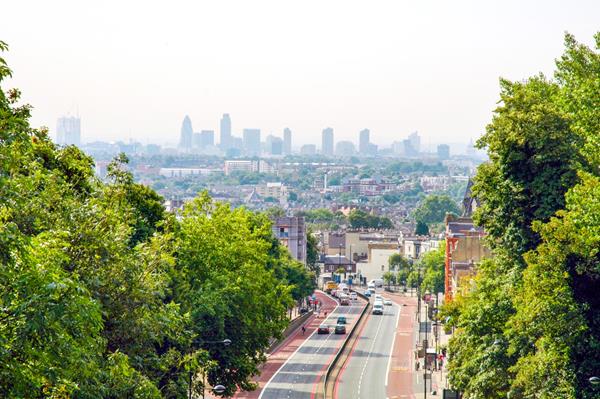 If you are going to be making a big life or business decision like selling your home or renting out your property you want to know that these important milestones will be met with the right professionals to help you every step of the way. This is where Litchfields excels. As we are independent and run the company like a family business we ensure that every client feels like they are part of our large family. And we treat your big decisions like they're our own, helping you navigate the complex puzzle of buying or selling a house or sorting out a tenancy.

Our experienced team have many years in the business, and the directors have a combined 125 years. Each director owns part of the company, giving you peace of mind that you aren't just dealing with an employee, but rather you'll have a company owner overseeing your property moves every step of the way. And we circumvent the usual red tape that comes with working with those big estate agents. Our bespoke can-do approach means we will tailor our recommendations and professional assistance to suit your individual needs, and show you why our customer recommendations speak for themselves. Most of our work is by repeat business and referral after all.


If you're planning on selling, renting, or managing an investment over the coming months, feel free to come on into one of our three prominently placed high street offices and meet with our tenacious experts to talk through the key components of your ideal property. We would be delighted to show you the local charm of Hampstead Garden Suburb, Highgate and Crouch End, each of which are completely different and unique.

For any property that is about to go on the market, our job is to find the most suitable tenants or help you with a seamless sales process. We can offer recommendations on solicitors, surveyors, mortgage advisors, and even get down to the nitty gritty of the best coffee shops, schools and transport links.

As a one stop shop, we will display your property in prominent window displays, in high quality local magazines and newspapers, and on the best portals in the UK including Rightmove, Zoopla and PrimeLocation for those tech savvy enthusiasts. It's all about capturing the right audience using tried and tested marketing methods.

For your corporate or personal needs, Litchfields can help with block management, property management, and also a suite of professional services, from lease extensions and structural surveys through to providing probate valuations. No job is too big or small.

Why not give us a call or pop into one of our offices to have an informal chat. Or feel free to drop us an email via our Registration page and one of our team will give you a call back to chat further.